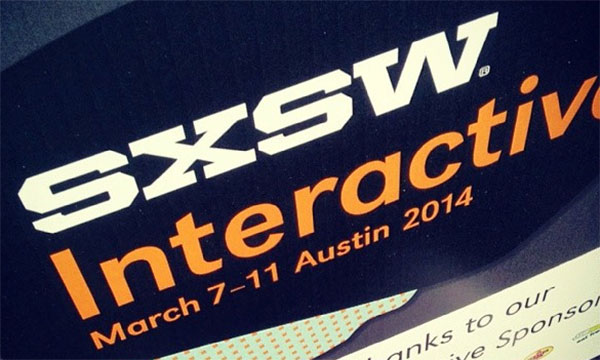 The Ultra Health Tech team are at South by South-West for the next week, checking out the latest innovations in healthcare and wider technology trends.
The team visited a few different sessions throughout day one, but in the morning David and Andy went to learn more about the UX of gaming and how this can be used for better healthcare.
There are 1.2 billion gamers in the world and that means most people are gamers. You may think that your boss or even your mum are not gamers, but if they have Candy Crush Saga on their phone, or have played Farmville, then they are.
Gaming has really changed in recent years, thanks to Facebook and app stores, and now gaming is a mainstream hobby. And not only can health learn a lot from gaming, but if everyone is now a gamer, then it becomes second nature.
Our very own Andy Stafford has spoken a great deal on this subject. He says "the mechanics that games use play on our neurological needs; they actually tap into our pleasure circuitry. So, at a simplistic level, when you earn points, gain a bonus, complete a level or save the princess, you feel productive and an overwhelming sense of achievement that is not as easy to capture in the real world.
"Healthcare has a major adherence problem, and it costs pharma billions of dollars each year, but if this productivity, enjoyment and sense of achievement could be transplanted into adherence, treatment pathways and lifestyle improvements we can go a long way towards fixing the problem.
"Incorporating game mechanics (aka gamification) into healthcare will be a huge trend over the next few years, improving adherence as a result".
In the afternoon we attended a session of wearable technology. As you would expect, plenty of people at the festival are using some form of wearable device (we're fans of the Jawbone UP ourselves) and the panel discussion revealed this trend is only to continue, with further integration of wearable tech into our personal lives, for greater experiences.
Ultra Health Tech's David Clare writes about this space for Pixel Health and sees the next trend as embedding this technology into clothing:
"Wearable activity trackers have moved beyond early adopters and are fast becoming a mainstream item. Furthermore, people are being introduced to the concept through mobile apps and are more receptive to the idea of wearing an extra device, for the purpose of tracking activity, than they have been in the past.
"The next step is to make the devices more appealing to wear. The current form factor is to have a sensory wrist band and the Jawbone UP is probably the best designed version of these. The Shine by Misfits however is much more flexible and can be embedded into clothing without discomfort. We've seen the same with sports clothing, but next up will be wearing devices discreetly – and sensors such as the MC10 chip will allow this to happen"
Read about the other 4 days of SXSW 2014 here.